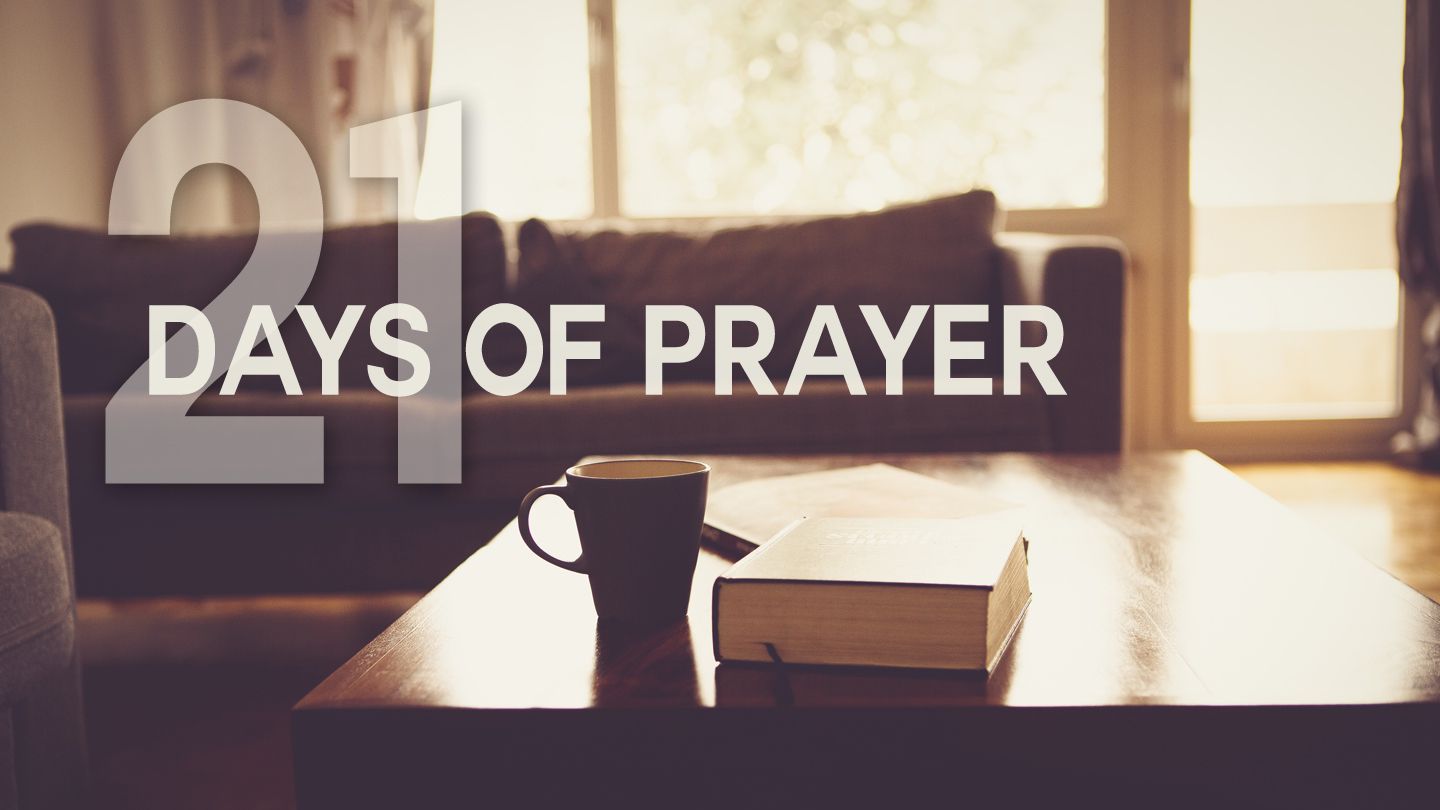 Psalm 145 is glorious psalm of praise acknowledging Who God is and what He has and is doing, James Montgomery Boice said it this way, "Psalm 145 is indeed a monumental praise psalm, a fit summary of all David had learned about God during a long lifetime of following hard after the Almighty."
Today, as we begin this journey of 21 Days of Prayer to Resurrection Sunday, may I encourage you to give these days to following hard after the Almighty, the God of Majesty, Love, Holiness, Righteousness and Compassion?
Now in the morning, having risen a long while before daylight, He (Jesus) went out and departed to a solitary place; and there He prayed (Mark 1:35). Jesus said that He came to do the will of His Father (John 6:38). He followed hard after the Almighty.
Today, find a solitary place where you can get alone with your Heavenly Father to pray.
Bring your Bible, a journal (book or tablet), and a hymnbook.
Read Psalm 145 out loud with heart and devotion to your Heavenly Father.
Go back and pray through the psalm, taking your time to meditate on a line or a verse; stop and listen to the Holy Spirit speak to you. Don't be in a hurry. You can't know the heart of God on the run.
As you pray and are silent at various intervals, write in your journal what the Spirit is saying to you.
When a verse speaks of blessing the Lord, choose a song and sing it Him!
When a verse speaks of praise, tell the Lord how great He is and thank Him for what He has done.
Perhaps record in your journal five things about Who God is and five things He done.
When you return to your family, share with them what God has revealed to you about Himself and about you. Have them share with you about their experience in the solitary place with the Lord.
Make this time in His presence all about praise and thanksgiving . . . no requests! Just enjoy following hard after the Almighty, being in the presence of the One Who loves you unconditionally, eternally, and immensely!
Psalm 145:18 says, The Lord is near to all who call upon Him, to all who call upon Him in truth. May you be greatly encouraged as you spend time with the One Who sought you out and adopted you for a love relationship that is real and personal. Follow hard after the Almighty!